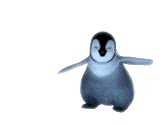 Well, we're doing the HAPPY DANCE because we got the last approval we needed from China~our travel approval! We now have official permission from the CCAA (China Center for Adoption Affairs) to go to China to pick up Claire!!
I got the email yesterday that it came in and that Karolyn, the travel coordinator is trying to confirm our appointments at the American Consulate in Guangzhou. Once that appointment is confirmed we can make our international flight arrangements. All of our in-China travel is arranged by our agency so we don't have to worry about that. We just have to get ourselves to Beijing and back home! Below is the "tentative" basic schedule that was emailed to our travel group. From what I understand there will be 8 families in our travel group but we are the only family going to Tianjin City.
Thurs, May 8 – Leave US
Fri, May 9 – Arrive in Beijing, PR China
Sat, May 10 - Sightseeing: TianAnMen Square & Forbidden City, the Great Wall (Juyongguan), CHI orientation
Sun, May 11 – Van to Tianjin City, 2 hours outside of Beijing.
Mon, May 12 – meet your child
Tues, May 13 – Adoption process (registration and notary)
Wed, May 14 – sightseeing or free day in Tianjin
Thurs, May 15 – sightseeing or free day in Tianjin
Fri, May 16 - Get all the paper back, complete forms for the American Consulate appt
Sat, May 17 – Fly to Guangzhou
Sun, May 18 – Free day in Guangzhou
Mon, May 19 – medical exam for children
Tues, May 20 – American Consulate appt; farewell dinner
Wed, May 21 - Go to American Consulate for oath and get visa in the afternoon
Thurs, May 22 – departure to US
All the families in this travel group will arrive in Beijing on the 9th but we go our separate ways on the 11th. We go to Tianjin City, 2 families go to Jiangsu Province, 1 goes to Henan Province, 1 goes to Guangdong Province and 3 go Jiangxi Province to meet their children! We will all be back together again in Guangzhou on the 17th. When we go to Tianjin we will either be accompanied by a guide from Beijing or met there by a local guide contracted by Children's Hope. I'm not sure which but I know we will not be left alone!
Now I have to get back to my packing lists! I scoured 20 pages worth of packing list advice to figure out exactly what most people thought was most important to take with us. So far my personal packing list is only EIGHT PAGES LONG!!!!!!!!!!! How am I going to fit all that into two suitcases under 40 pounds and 2 carry-ons???? Packing for the trip is going to be an adventure in itself!